The Justice Calling: Where Passion Meets Perseverance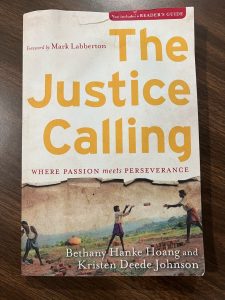 Christianity Today Book Award Winner

Justice requires perseverance–a deep perseverance we can't muster on our own. The world's needs are staggering and even the most passion-driven reactions, strategies, and good intentions can falter. But we serve a God who never falters, who sees the needs, hears the cries, and gives strength–through Jesus Christ and the Holy Spirit–to his people.
Offering a comprehensive biblical theology of justice drawn from the whole story of Scripture, this book invites us to know more intimately the God who loves justice and calls us to give our lives to seek the flourishing of others. The authors explore stories of injustice around the globe today and spur Christians to root their passion for justice in the persevering hope of Christ. They also offer practices that can further form us into people who join God's work of setting things right in the world. Now in paper with an added reader's guide.